With the explosive premiere this week of the Guardians of the Galaxy trailer, the world is suddenly quite intrigued by this quintet of bad-asses and who they are… and where they come from.
The least known of the Marvel universe to hit the big screen, the studio has done a masterful job of introducing them to the world, through the trailer, but also through a newly released quintet of video vignettes where we hear from the stars who play them.
Oh, and we've got the film's first poster too!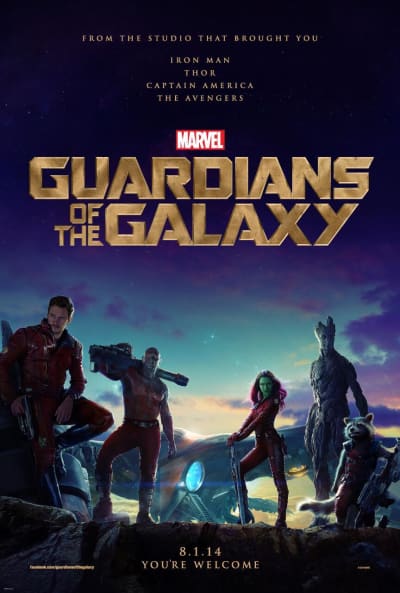 Guardians of the Galaxy hits theaters August 1 and we're sure we'll be hearing a lot more about this rag-tag group of heroes.
The cast alone is astounding. The five main characters are Peter Quill/Star Lord (Chris Pratt), Gamora (Zoe Saldana), Drax (Dave Bautista), Rocket Raccoon (Bradley Cooper) and Groot (Vin Diesel).
And then there's the rest of the cast that includes Glenn Close, John C. Reilly and Benicio del Toro.
So, click through and meet our latest friends from Marvel!