How on the heels of the How to Train Your Dragon 2 Astrid character poster, we've got the premiere of the poster that spotlights those zany siblings Ruffnut and Tuffnut. Kristen Wiig voices Ruffnut and T.J. Miller voices Tuffnut, and they're back in the sequel to the wildly popular How to Train Your Dragon.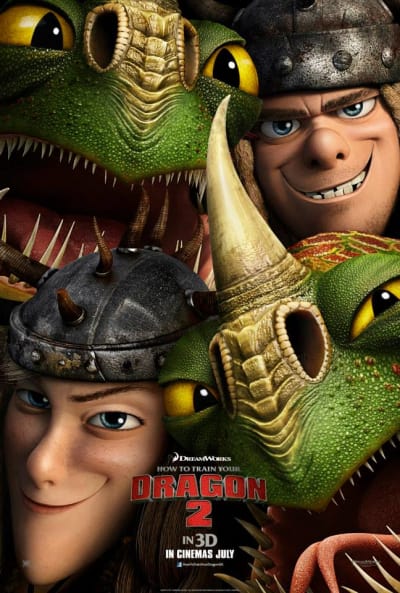 As seen in that awesome How to Train Your Dragon 2 trailer, we find Hiccup (Jay Baruchel) and Toothless five years after the first film. Things are peaceful in the land, where dragons and humans are now the best of friends.
That peace is shaken when a shadowy villain -- the Dragon Rider -- lurks nearby, and he has amassed a race of vicious dragons. When Toothless and Hiccup stumble on his ice cave and the legion of wild dragons found within… they know the peace between dragons and Vikings may not hold too much longer.
Look for How to Train Your Dragon 2 in theaters June 13, and in the meantime, why not watch How to Train Your Dragon online!