Noah Poster: 3D Conversion Underway... For All Audiences?
by Joel D Amos at . Updated at . Comments
An international poster for Noah has arrived, in a way marking the announcement that the film is currently undergoing a 3D conversion. But, those in America will not see Darren Aronofsky's biblical epic starring Russell Crowe as Noah in three dimensions.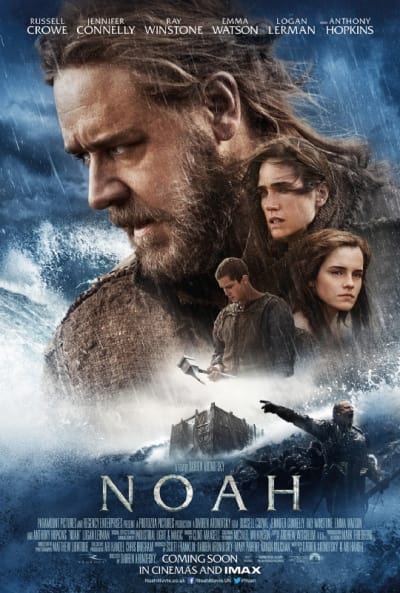 The studio was inspired by the success of Ang Lee's Life of Pi, but appears to be a little gun shy to go full 3D here in the States. Judging by that Noah Super Bowl trailer, if the film had actually been shot with 3D cameras, like Lee did with Life of Pi, it could work. So, we here at Movie Fanatic are thrilled with the news that the U.S. will not get a 3D conversion of Noah.
Noah also stars Emma Watson, Jennifer Connelly and Anthony Hopkins, and arrives in theaters March 8.
While you wait for Crowe's next great film, click through and see our 7 must-see Russell Crowe movies!