Some truly sad news this morning has arrived out of New York City: Actor Philip Seymour Hoffman has died. The Oscar-winning actor was 46 years old and had a history of battling substance abuse.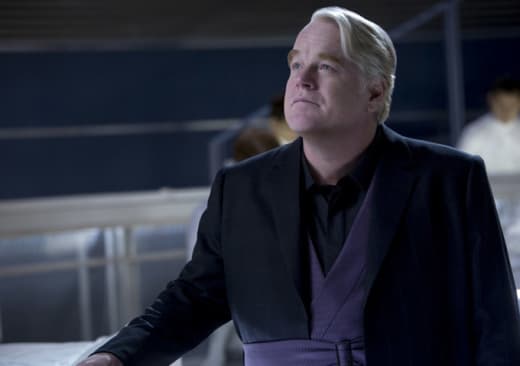 NYPD is reporting that Hoffman was found dead in his New York City apartment this morning and investigators are hard at work to determine the reason.
Immediately, beyond the sadness of this great loss of talent to the movie world, director Francis Lawrence and the filmmaking team behind The Hunger Games: Mockingjay must find someone to step into those enormous shoes. Hoffman was in the middle of filming his role as Plutarch Heavensbee in Mockingjay Part 1 and Part 2.
Hoffman first garnered our attention as the quiet, but attention-grabbing porn movie worker in Boogie Nights. And who didn't love him for his scene-stealing role in Almost Famous?! 
He most recently was seen, not only in Catching Fire, but in The Master.
Hoffman earned four Oscar nominations in his career, and won for his role in Capote. He will be greatly missed. Stay with Movie Fanatic as we get more information on this evolving story. 
[UPDATE] Early reports have Hoffman dying from a drug overdose. We'll keep you posted as more information comes in. 
Click through below and remember Hoffman for what he has left us... a life on film.