Pitch Perfect 2 Signs Anna Kendrick & Rebel Wilson: We're Back!
by Joel D Amos at . Updated at . Comments
Universal has announced, through a Pitch Perfect 2 teaser poster, that Anna Kendrick and Rebel Wilson will return in the Pitch Perfect sequel. And the words "We're Back" have never made us want to sing more.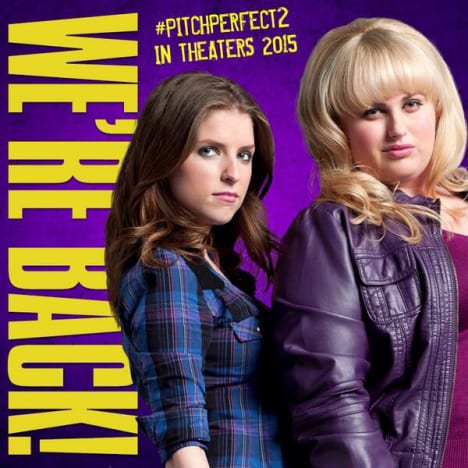 We were thrilled first, that they were doing a Pitch Perfect sequel. Second, the announcement that Elizabeth Banks will direct Pitch Perfect 2 as her directorial debut was also fantastic.
Now, we know that Kendrick and Wilson will return… I think we might have an acca-meltdown!
Pitch Perfect 2 hits theaters May 15, 2015 and until then, why not watch Pitch Perfect online.
And while you're in a singing mood, Pitch Perfect is one of our 9 memorable musical movies. Click through to see who else made our list!