Pompeii Exclusive: Paul W.S. Anderson Says Milla Jovovich Found His Star!
by Joel D Amos at . Updated at . Comments
We met Pompeii director Paul W.S. Anderson for an exclusive video interview and wondered how he found his star, Kit Harrington.
Harrington kills it as a slave who plays a huge part in the story of what happened to Pompeii as the local volcano would bury the community in ash… forever.
It turns out Anderson's wife Milla Jovovich is a big Game of Thrones fan, the show that made Harrington a star.
"Milla introduced me to the show and I watched it all in a 48-hour period," Anderson proudly said.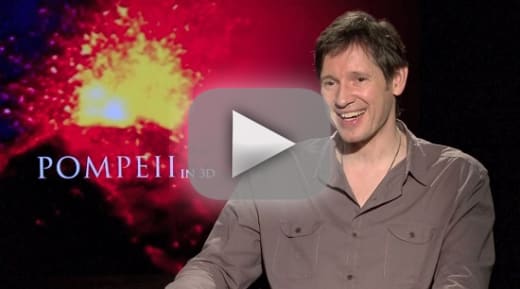 Anderson also said that making Pompeii was a lifelong dream come true for a kid who grew up in Britain with Roman ruins all over the place. He had long been fascinated with the story of Pompeii and how its residents were frozen in time by the ash. And he wondered what we would do as a people knowing that the end was eminent.
Why not check out Anderson working with his wife Jovovich as Alice and watch Resident Evil: Retribution online and check out Pompeii in theaters February 21.