The Rocky Heavyweight collection is out today (our review arrives tomorrow) and we have a chance for one lucky Movie Fanatic reader to score the Blu-Ray box set.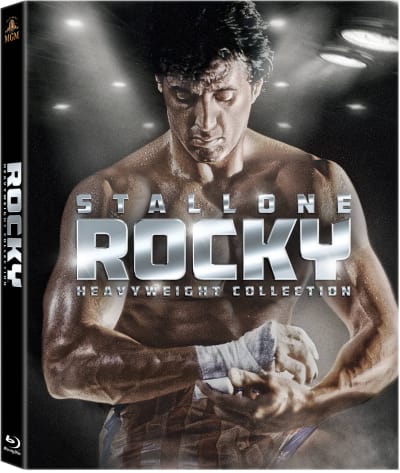 The never-released-before as a full set includes all six Rocky movies, from the first Oscar winning flick, through Rocky Balboa.
The set also features a slew of special features that will amaze the Rocky fan in all of us. From the 8mm home movies of Rocky to the three-part making-of documentary to the tributes to late stars Burgess Meredith and James Crabe and the video commentary by Sylvester Stallone throughout the entire six movies!
Those Rocky quotes have stood the test of time, and now we have a chance for you to take home the entire collection about the Philadelphia boxer who rose above some supreme challenges to become one of the greatest in the world.
To enter, use the widget below to enter on Facebook or Twitter. There are three unique ways to enter, and by entering all three ways you can increase your chance at winning!
And while we have Stallone on our minds, check out the film that launched one of his many comebacks... watch The Expendables online.