Romeo and Juliet DVD Review: Shakespeare Meets Downton Abbey
by Joel D Amos at . Updated at . Comments
Romeo and Juliet is considered one of the great romances of any century, so it;'s fitting that the latest version of the Shakespeare classic arrives on DVD and Blu-Ray in time for Valentine's Day.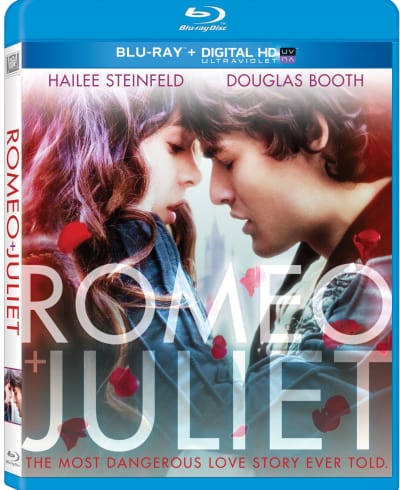 We've seen recent versions that have modernized it, like William Shakespeare's Romeo and Juliet from Baz Luhrmann. But what Romeo and Juliet, circa 2013, does is take it back to its Verona roots. And with Downton Abbey creator Julian Fellowes penning the screenplay, it has a classic British Shakespearean feel… and that is a good thing for purists who enjoy one of the Bard's best works.
Hailee Steinfeld (True Grit) is Juliet and Douglas Booth is Romeo and the reason the film does work is largely due to their chemistry. It is believable that a chance meeting between members of two warring families would result in a passionate love affair that could either unite the sparring clans, or violently divide them forever.
Fellowes has a great supporting cast to help him as well, as stated in our theatrical Romeo and Juliet review. Of particular note is Paul Giamatti who brings a more humanistic approach to Friar Laurence than we've ever seen before. And Ed Westwick's Tybalt is divinely devilish while Damian Lewis' Lord Capulet is one for the ages.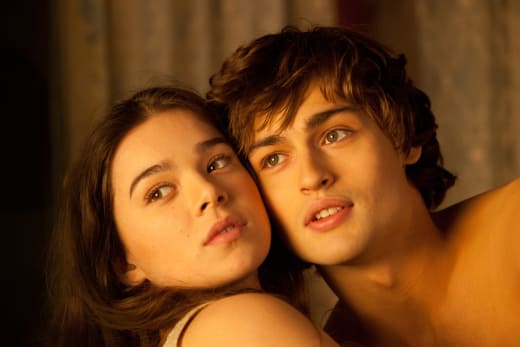 Romeo and Juliet is not the best screen version we've ever seen, but for fans of romance and Shakespeare, it is a solid effort by all those involved.
When it comes to bonus features on the Romeo and Juliet DVD and Blu-Ray, they are educative and entertaining. Creating the Look delves into how director Carlo Carlei's penchant for detail paid off in a set that feels right out of the era. In fact, the production design is so stellar, it is one of the film's biggest selling points. Hair and Make-Up is also an important facet of Fellowes' Romeo and Juliet. This is a period piece, through and through, and with this bonus feature, it is priceless to see how that magic was achieved.
The Filmmaker's Version is also a treat of a bonus feature. Carlei shows why he was the perfect choice to give us another telling of the classic tale that is unique… while still staying true to the iconic source material.
Be sure to watch Romeo and Juliet online and witness a romantic story for the ages.