The Amazing Spider-Man 2: B.J. Novak Is Alistair Smythe!
by Joel D Amos at . Updated at . Comments
When it comes to who his character is in The Amazing Spider-Man 2, B.J. Novak has been quite coy. "I'm in a couple of scenes," Novak has said. "Yeah, I was never told whether or not I could say. I can say that I work at Oscorp. And I am someone from the comic books, someone from the original. So, yeah, I'm somebody. I wouldn't say I'm pivotal, but I'm not an extra, either."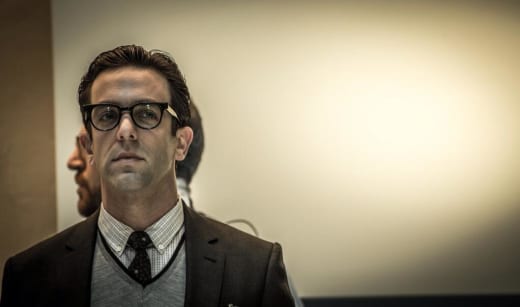 Now we know, thanks to the film's director Marc Webb, who Novak will be playing, and yes… he is a huge character in the world of Spider-Man.
Novak will play Alistair Smythe, the son of "Spider Slayer" creator Spencer Smythe.
Now, we doubt that Novak will be donning any kind of suit and battling Spider-Man in the latest film. As we already know, Spidey has his hands full with battling main villain Electro – played by Jamie Foxx, as well as Paul Giamatti as The Rhino and Dane DeHaan as Green Goblin.
But, Webb took to his Twitter account and made the reveal… all while giving props to a Novak short film promoting the actor's book, One More Thing.
"Almost shot ASM2 in B+W til @bjnovak's (A. Smythe) promo for his excellent book One More Thing beat me to it."
Well, there it is… Novak is Alistair Smythe!
As the Spider-Man world expands, villains such as the Spider Slayer will certainly play a bigger role.
The Amazing Spider-Man 2 was one of the nine trailers that premiered during the Super Bowl. Click through and see what kind of company the webbed wonder kept on Super Bowl Sunday!