It was teased in The Amazing Spider-Man 2 tryptic poster, then The Amazing Spider-Man 2 international trailer, but now we have a true official first look at Dane DeHaan as Green Goblin in the first still from the movie to feature the classic bad guy.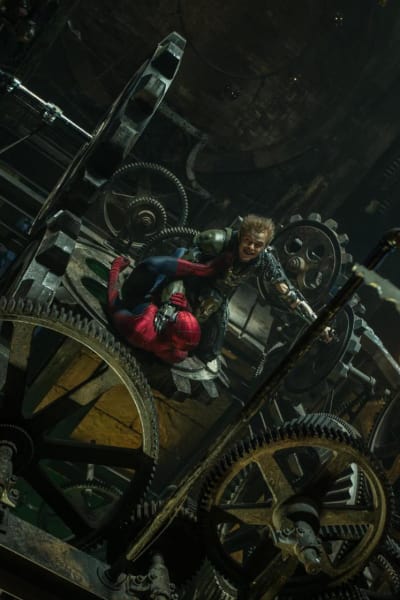 We always had a a feeling that The Green Goblin was one of the three villains battling Spidey in the sequel to the film that gave us those thrilling The Amazing Spider-Man quotes. But, with the release of this first still featuring the green-colored baddie, we know that Spider-Man and his oldest friend Harry Osborn will battle it out in Marc Webb's sequel. 
Jamie Foxx as Electro will still be the main villain, and Paul Giamatti as The Rhino will certainly cause issues, but it is clear now that there is a trio of terrifying foes coming at our hero in the film that lands May 2. 
Want to see how it all began? Be sure to watch The Amazing Spider-Man online and get ready for the May release!