The Hobbit The Desolation of Smaug: DVD Release Date Announced
by Joel D Amos at . Updated at . Comments
The DVD and Blu-Ray release date for The Hobbit: The Desolation of Smaug has arrived. Look for the more action packed of the two The Hobbit movies we've seen so far from Peter Jackson to arrive on U.S. shelves April 8.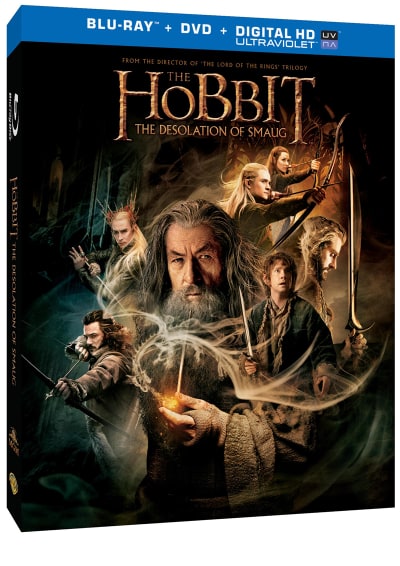 And here are the extras and what we know so far...
Peter Jackson Invites You to the Set -- Experience the film's challenges and demands, and journey alongside the director into Mirkwood, Lake-town and Dale as the movie's most intense, pivotal scenes are created.
Production Videos -- Watch production come to life as Peter Jackson gives you an inside look at the making of the film.
New Zealand: Home of Middle-Earth, Part 2 -- Travel with Peter Jackson and his team across the stunning locations of New Zealand transformed by the filmmakers into Middle-earth. 
See Fire Music Video -- Ed Sheeran's theme song.
We're sure there will be additional news when it comes to this package as the release date gets closer. We'll keep you posted as to what more we can expect from Peter Jackson's second chapter in his The Hobbit trilogy.
In the meantime, watch The Hobbit: An Unexpected Journey online to get ready for the big home video release!