The LEGO Movie Exclusive: What Characters For Sequel?
by Joel D Amos at . Updated at . Comments
When we caught up with The LEGO Movie animation director Chris McKay for an exclusive video interview at Legoland, we already knew that The LEGO Movie sequel was on its way. So, we had to ask… what characters would he like to have a greatly expansive role in The LEGO Movie sequel?
"I would love to get more of the Ninja Turtles in there," McKay said and smiled. "I'd love to get Pirates of the Caribbean in there. I'd love to resurrect Johnny Thunder!"
Someone's got some great ideas!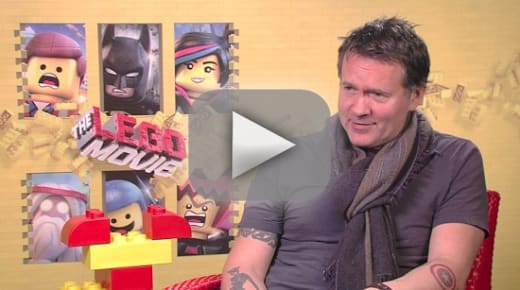 Check out the video interview above where McKay also talked about the magic of the film's directors, Chris Miller and Phil Lord (check out their last film and watch 21 Jump Street online), and also revealed which of the many worlds in The LEGO Movie is his personal favorite.
And click through below and enjoy some of our favorite The LEGO Movie quotes!