The LEGO Movie Has Awesome Debut: Weekend Box Office Report
by Joel D Amos at . Updated at . Comments
Everything Is Awesome for The LEGO Movie as the flick based on the iconic toys scored an impressive opening weekend debut of $69.1 million. The Chris Miller and Phil Lord written and directed film landed the second highest February opening in history, behind The Passion of the Christ's $83.8 million.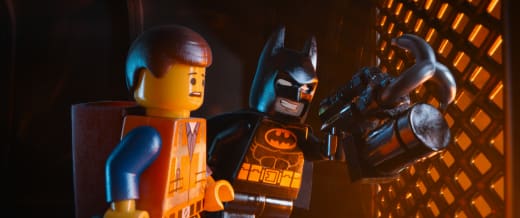 The film also is the biggest opening weekend for a Warner Bros. animated movie in history, and thus it is no surprise that a The LEGO Movie sequel is already in the works.
Second place belongs to another new movie to come out this weekend, the George Clooney written, directed and starring The Monuments Men. For an adult drama, they had to be thrilled with its $22.7 million opening.
The third spot on the weekend box office chart belongs to the film that has captured the top box office spot the last three weeks running, Ride Along. The Ice Cube and Kevin Hart action comedy has earned a total of $105.2 million in four weeks.
The movie that won't quit, Disney's Frozen, showed that audiences can't Let it Go as it came in fourth with $6.9 million. And closing out the top five is the rom-com That Awkward Moment… with its $5.5 million.
The other new movie that opened this weekend, Vampire Academy, did not fare as well as the first two. It debuted in seventh place, with $4.1 million.
The top 10:
1. The LEGO Movie, $69.1 million
2. The Monuments Men, $22.7 million
3. Ride Along, $9.4 million
4. Frozen, $6.9 million
5. That Awkward Moment, $5.5 million
6. Lone Survivor, $5.3 million
7. Vampire Academy, $4.1 million
8. The Nut Job, $3.8 million
9. Jack Ryan: Shadow Recruit, $3.6 million
10. Labor Day, $3.2 million
Click through and check out five clips from the nation's number one movie, The LEGO Movie!