The LEGO Movie Keeps Building Success: Weekend Box Office Report
by Joel D Amos at . Updated at . Comments
The LEGO Movie won the box office for the third straight week, and it has officially built itself a blockbuster. The film, based on those iconic toys, took in another $31.5 million to bring its total earnings to $183.2 million. No wonder we're getting that The LEGO Movie sequel sooner than later!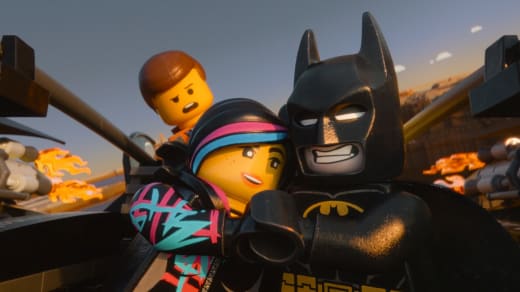 Two new movies failed to topple the animated hit from Chris Miller and Phil Lord. The first, 3 Days to Kill, featured Kevin Costner back in action and landed in second place. Costner's latest banked $12.3 million in its first week of release, while the other big new movie to open this weekend, the disaster meets romance film Pompeii, took in $10 million to finish in third place.
The RoboCop remake added another $9.4 million to its haul with its fourth place finish. That Joel Kinnaman-starring flick has banked a total of $43.6 million in two weeks.
Closing out the top five is the adult drama that shows no signs of slowing down, The Monuments Men. The George Clooney-directed and starring World War II true tale made another $8.1 million, bringing its total to $58 million.
What's interesting is spots six and seven both belonged to Kevin Hart. His About Last Night made $7.4 million and the film with those great Ride Along quotes finished in seventh with $4.7 million.
Box office top 10:
1. The LEGO Movie, $31.5 million
2. 3 Days to Kill, $12.3 million
3. Pompeii, $10 million
4. RoboCop, $9.4 million
5. The Monuments Men, $8.1 million
6. About Last Night, $7.4 million
7. Ride Along, $4.7 million
8. Frozen, $4.4 million
9. Endless Love, $4.3 million
10. Winter's Tale, $3.1 million
Click through below and check out some of our favorite The LEGO Movie quotes!