The LEGO Movie Stays Awesome: Weekend Box Office Report
by Joel D Amos at . Updated at . Comments
The LEGO Movie proves that Everything Is Awesome for the amazing film based on the iconic toys, and makes it two-for-two at the box office. The LEGO Movie banked $48.8 million in its second week of release (bringing its total to over $129 million), easily besting the second place film, About Last Night.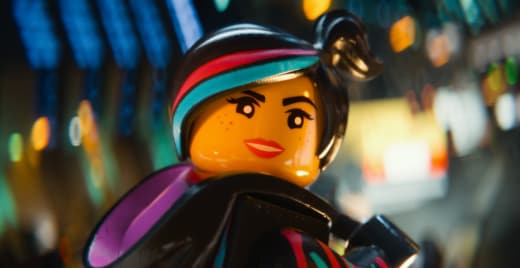 That Kevin Hart and Regina Hall-starring remake did respectable Valentine's Day weekend business with a debut of $27 million.
The other films that debuted over the weekend had different levels of success. The second of three remakes to arrive in theaters this week, RoboCop, had to be satisfied with third place and a first weekend take of $21.5 million. Fourth place belonged to the George Clooney-directed and starring The Monuments Men. That World War II true tale earned another $15 million to bring its two-week total to $43.6 million.
Closing out the top five was the third remake of the week, Endless Love. Despite the word "love" in the title, it couldn't quite get a slew of Valentine's Day dates into the theaters. Its first weekend haul was $13.4 million.
The other new movie to arrive in theaters this weekend, Winter's Tale, opened in a disappointing seventh place with $8.8 million.
The box office top 10:
1. The LEGO Movie, $48.8 million
2. About Last Night, $27 million
3. RoboCop, $21.5 million
4. The Monuments Men, $15 million
5. Endless Love, $13.4 million
6. Ride Along, $8.8 million
7. Winter's Tale, $7.8 million
8. Frozen, $5.9 million
9. Lone Survivor, $4 million
10. That Awkward Moment, $3.3 million
Wonder why The LEGO Movie is doing so "awesome?" Check out these The LEGO Movie quotes and get clued in!