The teaser trailer for The Purge: Anarchy has arrived! And with the haunting lyrics of America the Beautiful in the background, it teases the sequel to the film that gave us those great The Purge quotes.
The Purge: Anarchy takes the world established in The Purge and expands it greatly. As seen in the above teaser trailer, a couple is on their way home on the night of the annual Purge and their car breaks down.
As we know from the first film, one night a year, the U.S. government allows all sorts of crime to be legal, including murder. Our lovebirds must do what they can to survive. This is one night you do not want to be caught outside… defenseless. 
The Purge: Anarchy lands in theaters June 20 and stars Frank Grillo, Michael K. Williams, Carmen Ejogo and Zach Gilford. The film's poster has also premiered!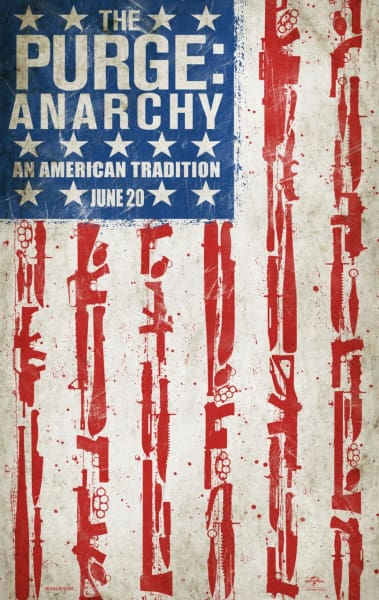 Catch up on the horror that is the original and watch The Purge online.