The Academy Awards-nominated The Wolf of Wall Street has announced plans to come home on DVD and Blu-Ray. Look for the latest Martin Scorsese classic to arrive March 25 starring Leonardo DiCaprio in what is the fifth film to feature those two working together.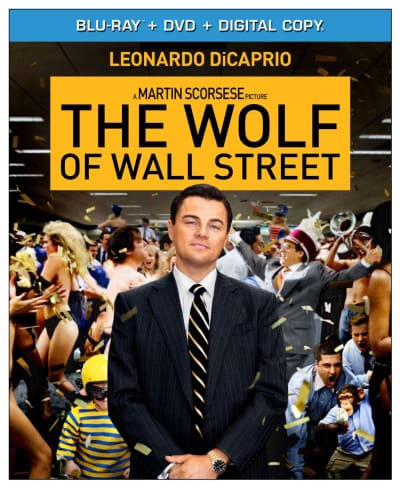 Many involved in the true story that is The Wolf of Wall Street earned Oscar nominations. Scorsese scored one for Best Director, while Jonah Hill earned one for Best Supporting Actor and Leonardo DiCaprio secured a nod for Best Actor.
The film tells the true story of Jordan Belfort and his several-year run on Wall Street where he banked hundreds of millions of dollars in not the most honest of ways. Through a drug and alcohol-soaked tenure, he bilked investors out of tons of cash that would wind up putting him in prison.
The film is astounding, and was one of our Top 10 Movies of 2013. When it comes to bonus features, there is not too much, but the The Wolf Pack featurette sounds worth the price right there.
It features Scorsese, DiCaprio, Hill and other cast and crew on the journey it took to make The Wolf of Wall Street and as they reveal what they learned about Belfort's rise to king of the financial market and the sacrifices he made along the way.
Be sure to check out one of our favorite Scorsese films at home now and watch Goodfellas online.