When director Adam McKay finished shooting Anchorman 2, he said that he had so much footage of the cast riffing with comedic gems, he could have released two movies. Well, we're getting that with the R-Rated Anchorman 2 Super-Sized version hitting theaters February 28. But we're afraid, Anchorman fans, that will be the last of the Action News Team.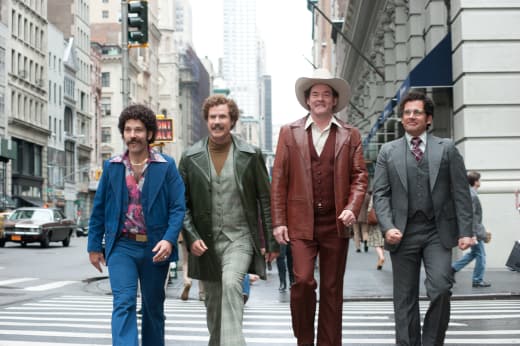 "It's done," McKay said to Empire Magazine. "I think that's it. It was great to do it and it was so fun to work with those guys again, but I think that's it for Ron Burgundy."
Given the fact that Anchorman 2 has made $169.3 million since it opened, it's a rare moment in Hollywood when a filmmaker says no to doing another chapter. But, we feel we were lucky to even get a second film for that matter.
So, I guess for now… we'll just have to live with those Anchorman quotes and Anchorman 2 quotes that will go on forever. Then, there's always being able to watch Anchorman online!