The weekend movie preview features two big releases this week, the thriller 3 Days to Kill with Kevin Costner and Pompeii with Kit Harrington and Emily Browning. 
Pompeii: Director Paul W.S. Anderson (Resident Evil series) turns his camera on the iconic disaster that was the volcano laying waste to the community of ancient Pompeii. He casts Harrington (Game of Thrones) and Browning (Sucker Punch) as star-crossed lovers who find love... all under the shadow of a natural disaster that will kill everyone. As we stated in our Pompeii review, the film is good escapist fun and never tries to be a Titanic set in Roman times.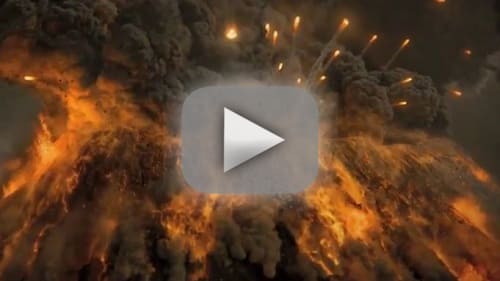 3 Days to Kill: Costner is back in action as a forced-into-retirement CIA assassin, who is brought back to work by Amber Heard when a terrorist he was pursuing gets away. The core of the film and where the true heart and laughs lie, as we report in our 3 Days to Kill review, is in the reconnecting effort Costner's character makes to try to get to know his estranged teenage daughter (an awesome Hailee Steinfeld). 
If you're planning on skipping the cinemas this weekend, why not check out these titles that are new to digital download, and they are Oscar nominees too!
You can watch Dallas Buyers Club online,  watch Captain Phillips online and watch Blue Jasmine online too.