The weekend movie preview has two big releases coming at audiences and they could not be more different! First up, Liam Neeson tries to protect us as an Air Marshall in Non-Stop and the story of Jesus comes to life with Son of God. 
Non-Stop: There is something about Neeson in action that truly has audiences enthralled of late and Non-Stop will certainly do that and more. As we reported in our Non-Stop review, Neeson is astounding as an Air Marshall who has to find the source of texts that are coming from inside the plane. The person at the other end is demanding $150 million or they will kill someone every 20 minutes. It's a fascinating premise that is well executed and should not only thrill Neeson fans, but moviegoers in general. 
Son of God: The people behind the smash mini-series on TV, The Bible, turn their attention on the greatest tale of them all: The story of Jesus. Our Son of God review found the film was striving for a cinematic feel, but fell short unfortunately and still feels like a TV movie. Despite a stellar score and solid performances by its cast... the film should do little but attract the faithful. 
Thanks to Fandango, check out their Fanticipation meter to see who is buying tickets to what! 
Also in theaters: 
The LEGO Movie: Will The LEGO Movie make it four weeks in a row on top of the box office charts? Chances are that Non-Stop will break its streak, but for those who still haven't seen the animated gem, check out our The LEGO Movie review and see why this is a must-see. It is a comic adventure... for all ages.
3 Days to Kill: Kevin Costner returns to action as a CIA assassin who is called back to duty for one more job. We reported in our 3 Days to Kill review that Costner takes back to action like a fish to water, but what makes this film so fun is his effort to rekindle his relationship with his daughter (Hailee Steinfeld).
Pompeii: Filmmaker Paul W.S. Anderson turns his attention to a disaster movie after all of his success with those Resident Evil movies. Our Pompeii review found the film pretty solid, and if disaster movies are your thing, this one ought to do the trick.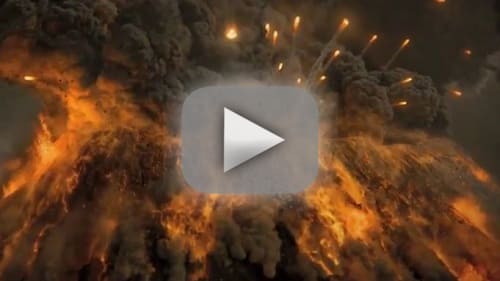 Feel like staying inside this weekend? Several new releases have arrived online. Watch Gravity online or watch Dallas Buyers Club online and catch up on those Oscar-nominated flicks!