Batman vs. Superman: Zack Snyder Talks Worlds Exploding
by Joel D Amos at . Updated at . Comments
Zack Snyder is currently promoting his latest vision as producer of 300: Rise of an Empire (more on his thoughts on that film coming this week!). But, there is no way he could get away from questions concerning Batman vs. Superman. "We're getting ready to start shooting in a month or so. It's going great. I'm very excited," Snyder told the LA Times.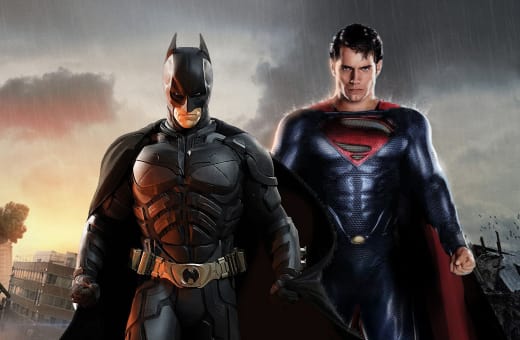 He also said that there will be new Superman and Batman costumes! "We're testing the suits -- the new Batsuit and the Superman suit. It wasn't even with the actors. It was just to see them. I was standing there, they were standing next to each other and I was like, 'Guys, someone take a picture! This has never happened before!'"
We need to see that picture!
It may seem like a crowded world in Batman vs. Superman -- what with Henry Cavill's Superman, Ben Affleck as Batman, Gal Gadot as Wonder Woman, and the recent additions of Jesse Eisenberg as Lex Luthor and Jeremy Irons as Alfred. But, Snyder cautions those that worry and promises that if anyone knows the mythology of the DC world, it's him and his team.
"We know the material," he promises. "We're casting according to what's happening in the script. And we're hoping that leads to enough originality, enough perspective on what we're doing that you get something fresh and exciting. I understand the canon. I'm not crazy. I know what these characters need from a mythological standpoint."
And for those who are familiar with the world of Superman and Batman in the comic books, they should be prepared for something new, and awesome. "In Man of Steel, we had to create an origin story, a mythology. There's a lot of energy into that, which we love doing. Don't get me wrong," Snyder said.
"But when you think about how fun it is too -- now that you've got these characters -- to now let them loose, that's fun! It literally takes the Man of Steel and Batman universes and explodes them."
Music to our ears! And we look forward to Snyder adding to these awesome Batman quotes with Batman vs. Superman!