When Batman vs. Superman moved its release date to May 6, 2016 to give Zack Snyder enough time to properly follow up his sequel to Man of Steel, one thing struck us… this is truly the first time that Marvel and DC Comics will go head-to-head in cinemas.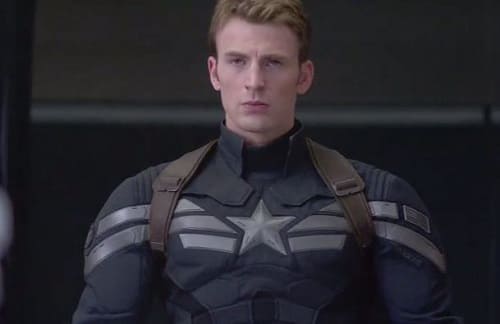 Marvel, always thinking way ahead, had staked out May 6, 2016 for the first of three "unnamed" movies. The general thinking was that it would be the sequel to this August's Guardians of the Galaxy. That would be wrong.
The Hollywood Reporter just broke the news that the Marvel movie going head-to-head with Batman vs. Superman will be Captain America 3.
While doing press for Captain America: The Winter Soldier this week, Marvel head Kevin Feige admitted not only that a Black Widow solo movie would come (it's a question of when, not if), but also that he is not planning on moving his first release from 2016 because of Snyder and Warner Bros.' move to that release date for the Superman follow-up.
Wow… simply wow, people! This is huge news. The two super comic houses have long battled, in a sense, from afar. Now, they are going head to head and we know what the two properties from these two giants will be.
So, if you could go into the future and walk up to the box office on May 6, 2016… which movie would you choose?
As we get ready for Captain America: The Winter Soldier, enjoy these stills while we ponder the future!
And why not head into the past and watch Captain America: The First Avenger online and watch Man of Steel online as we gear up for that super weekend in 2016.