Catching Fire lands on DVD March 7 and the film that was the biggest blockbuster of 2013 comes home with a slew of new material.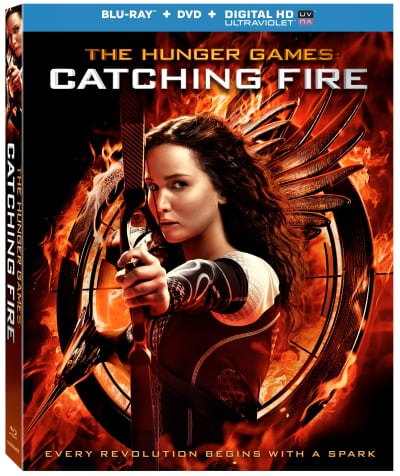 We already chronicled the Catching Fire DVD bonus features, and now we have two clips presented by Lionsgate that celebrate the upcoming home video release of the story that continues the tale of Katniss (Jennifer Lawrence) and the struggles for a free Panem.
The first clip is called Distraction, and it is what Katniss and Peeta are apparently supposed to be.
The second clip from Catching Fire is called I'm Staying, and although Katniss wants to stay behind, Gale convinces his love that it's in the best interest of everyone (and you'll see why as the story progresses) that Katniss goes on the victory tour.
Look for more on the Catching Fire DVD with our full review in the coming days! And until then, why not watch The Hunger Games online and see how it all began!