Shailene Woodley is about to literally kill it as Tris Prior in Divergent. While she was making the press rounds, the inevitable comparisons to other YA page-to-screen efforts came up. Sure, The Hunger Games she can appreciate. But, don't get her started with the Twilight Saga.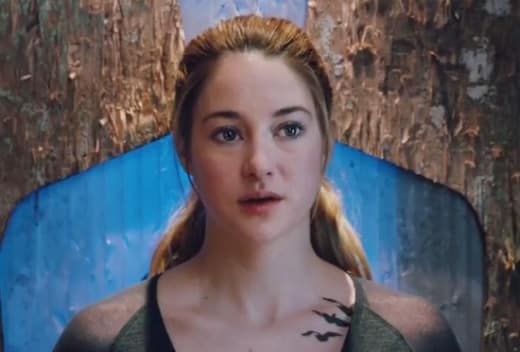 "Twilight, I'm sorry, is about a very unhealthy, toxic relationship," Woodley said to Teen Vogue.
See, we've always kind of thought that too. Many have labeled it wildly romantic. But, us, we're siding with Woodley on this one.
"She falls in love with this guy and the second he leaves her, her life is over and she's going to kill herself! What message are we sending to young people? That is not going to help this world evolve."
In Divergent, there is a love story between Tris and Four (Theo James). You won't hear it from us how that goes (more on our coverage of Divergent as the film's March 21 release date gets closer).
Until then… enjoy these character posters of Tris and the rest of the cast of the highly anticipated Divergent! And let us know in the comments section below what you think of Woodley's comments on Twilight!