Homefront DVD Review: Jason Statham Has His Best Movie!
by Joel D Amos at . Updated at . Comments
Homefront is the best movie in the career of Jason Statham to date. Now, what that says, we're not sure, but you can see for yourself as Statham's Homefront lands on DVD, Blu-Ray and digital download.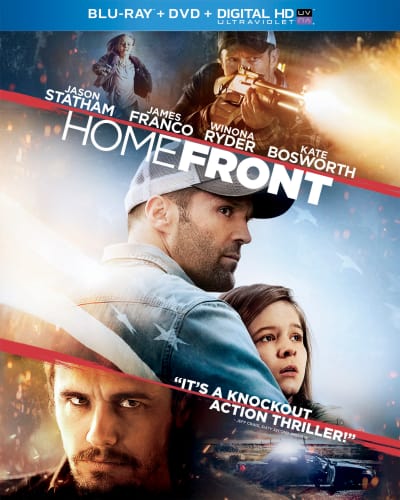 Statham plays a single father who, after a case goes south that he's working on as an elite DEA agent, decides to retire. He and his little girl head to a small Southern town, hoping for some quiet daddy-daughter time and a chance to build a life.
How do you think that is going to go?
After some locals don't like the "new guy" and pick a fight with him, we learn that they're connected to a meth drug lord played with outlandishness by James Franco. It's a good turn for Franco to play the baddie, and something we hope to see him do more.
Franco and Statham are on a collision course. We know it. They know it. It's just a question of when, not if.
Statham takes to the daddy role brilliantly. Sure, he still kicks a whole lot of butt. But seeing the sensitive side of the superstar is one of the great joys of Homefront. He shows elements of his acting repertoire that have never been showcased, and who knew that the father protecting his daughter shtick would fit the UK action hero like a glove?
There are major action sequence throughout that will keep his fan base pleased, and the relevant storyline with the proliferation of meth houses across our country is timely and thrilling to watch. Homefront is not a great overall movie, but it is a terrific "Jason Statham movie."
Winona Ryder turns in a surprisingly raw performance and she's joined in that department by Kate Bosworth. Both actresses play against type and it seems as if that too is another great facet of Homefront. Statham as a father, Franco as a bad guy, and two leading ladies that are less than savory all add up to a pretty fun ride… as we explore further in our theatrical Homefront review.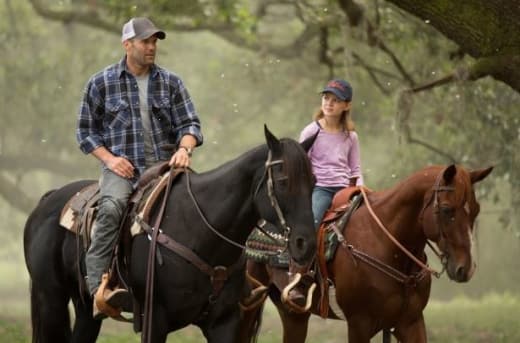 When it comes to bonus features on the Homefront DVD and Blu-Ray, there is only one: deleted scenes. They are actually quite interesting and it allows the viewer to get in the head of director Gary Felder and see why he made the cinematic choices that he made.
We wish there was an audio commentary track by Statham, especially given that he is playing a role unlike any he's ever tackled before. It would have been a terrific bonus for fans to get inside his head as he's making the movie to see what makes him tick
Even without that or any bonus features beyond the deleted scenes, Homefront is still a pretty fun ride.
And guess what? You can watch Homefront online right now!