The first clip from How to Train Your Dragon 2 is here!
After that majestic How to Train Your Dragon 2 trailer, we are all in on the sequel to the DreamWorks hit. This time out, peace seems to have come over the land as dragons and humans are not only getting along famously, they are co-existing in the most fruitful of ways.
Meanwhile, Toothless and Hiccup (Jay Baruchel) are out exploring the lands beyond their village and bonding ever further as friends. The below clip features them after they have explored some new territory and Hiccup is mapping out the area.  
And what to call a newfound land is always a challenge. We love what Toothless' suggestion seems to be!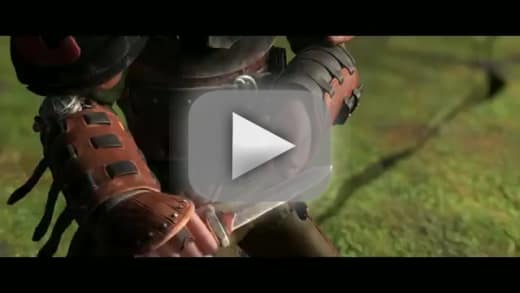 How to Train Your Dragon 2 lands in theaters June 13. Watch How to Train Your Dragon online to prep for the big summer release.
Not only is Baruchel back, but he is joined by Gerard Butler, Craig Ferguson, America Ferrera, Jonah Hill, Christopher Mintz-Plasse and Kristen Wiig. Joining the series is Cate Blanchett!