Liam Neeson, we always thought, would have made a good James Bond. Sure, he's become an action star all on his own, thanks to turns in Taken, The Grey and recently the number one movie Non-Stop. Oh, and who can forget how he wielded a light saber in Star Wars Episode I: The Phantom Menace?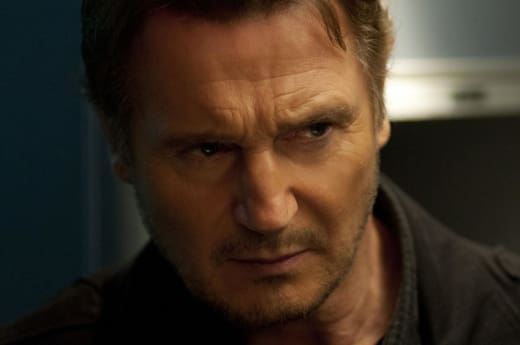 But, in a recent interview with the Hull Daily Mail, Neeson admitted that back when Bond was shifting gears after Timothy Dalton, producers had asked him to pick up the title of 007.
"I was heavily courted, let's put it that way," Neeson said.
That means he would have been up for the Bond role in License to Kill that went to Pierce Brosnan. But, love got in the way, and due to the lengthy far-away shooting schedules that are required of a Bond, he said no.
"It was about 18 or 19 years ago and my wife-to-be [Natasha Richardson] said, 'If you play James Bond we're not getting married!' And I had to take that on board, because I did want to marry her."
Turning down James Bond for love… now that's romantic! And besides, his action cred would have been different, and perhaps he never would have made the movies he's making now.
Watch Taken online and see Neeson's action resurgence in high gear. And in hindsight, because we adore him in roles such as that in Taken, we're kind of glad he turned down the part.