Mean Girls Celebrates Tenth Anniversary: Reunion Likely?
by Joel D Amos at . Updated at . Comments
It is hard to believe, but Mean Girls arrived on screens ten years ago.
And besides having us fondly remember those biting Tina Fey written Mean Girls quotes, it has audiences wondering about some sort of reunion. It does not even have to be a sequel that features a high school reunion story, perhaps a tenth anniversary DVD with commentary by the cast recorded this year?!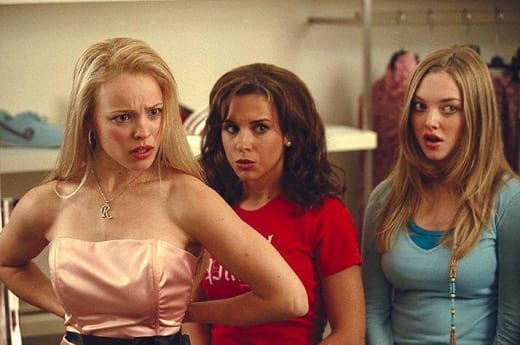 Tina Fey was asked about the Mean Girls reunion rumors recently on the Muppets Most Wanted premiere red carpet. She teased… a musical?
"We're working on the musical, that's going to be in a couple years, I guess," she told E!
"So hopefully there will be like a screening or a party, but that's it. But that would be good, right? I hope everyone can come. I hope we can organize something."
She's kidding, right? Although if they can turn Rocky into a musical, anything can happen.
But, it's hard to deny the clamoring for fans of the hit film to see Rachel McAdams, Lindsay Lohan, Amanda Seyfried, Lacey Chabert and Fey together again. On the other hand, they've all moved on to other things -- with many to very big things.
Well, Lohan at least sure seems to want it. Want it, perhaps need it is the better word. She was recently on Jimmy Fallon talking about her OWN reality show and said this.
"I saw Tina and she mentioned doing a reunion," Lohan said. "She said she was talking to Lorne [Michaels] about it. She's talking to the big boss."
One can dream, Lindsay. And so can we… but until then, let's remind ourselves of the greatness and watch Mean Girls online.