Kim Kardashian sure hoped to make a splash as an actress with her debut in a Tyler Perry movie. Turns out, her performance in Tyler Perry's Temptation made an impression, just not the one she was hoping for.
Kardashian won the award for Worst Supporting Actress at this year's Razzies as the "awards" were handed out as Hollywood is ready to hand out some real hardware at the Oscars.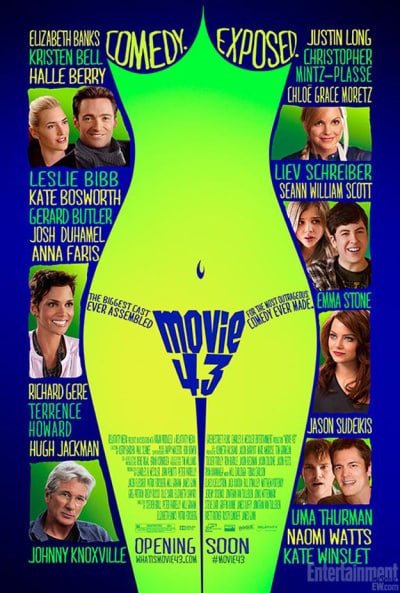 Worst Picture went to Movie 43, which also won a slew of other awards, including Worst Director and Worst Screenplay.
Jaden Smith and Will Smith kept it in the family, as the pair won Worst Actor, Worst Supporting Actor and Worst Screen Combo for their work on After Earth.
As we get ready to document the Oscars and the best in Hollywood, let's see who won the worst:
2014 Razzie Winners:
Worst Picture
Movie 43
Worst Actor
Jaden Smith, After Earth
Worst Actress
Tyler Perry (in drag), A Madea Christmas
Worst Supporting Actor
Will Smith, After Earth
Worst Supporting Actress
Kim Kardashian, Tyler Perry's Temptation
Worst Screen Combo
Jaden Smith & Will Smith, After Earth
Worst Prequel, Remake, Rip-off or Sequel
The Lone Ranger
Worst Director
The 13 people who directed Movie 43
Worst Screenplay
Movie 43 (written by 19 "Screenwriters")
Check out one of the Razzie winners! Watch The Lone Ranger online!