Need for Speed Exclusive: Imogen Poots Shares Surprising Personal Obsessions
by Joel D Amos at . Updated at . Comments
Imogen Poots has a Need for Speed and lucky for her, she stars in the film that has her stuck in a car racing at breakneck speeds across the country with Aaron Paul.
We caught up with Poots for an exclusive video interview where she told us the best part of being in a confined environment with the Breaking Bad veteran for weeks on end on the Need for Speed set.
"We're both obsessed with dark chocolate -- which, actually, is a bad thing because there would be less of it if he was around," Poots said.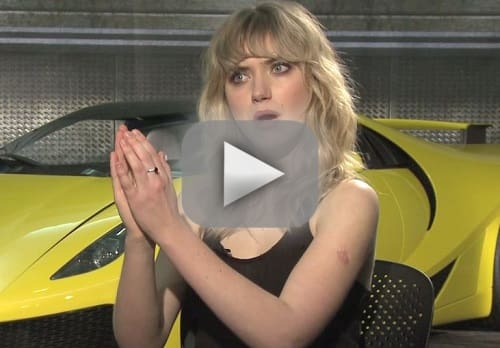 In Need for Speed, Poots plays an agent for the person who owns the car that Paul is driving in his "race to the race" seeking revenge against Dominic Cooper, who framed him in the death of his best friend. She must insure that the car is returned in one piece.
Paul's character, at first, is not happy. But, after a few hours in the car, he learns that Poots' character knows quite a bit about cars... which comes in handy.  
So, we asked her what would surprise people to learn about Poots. Her answer… is classic!
Need for Speed opens everywhere March 14.