Just as we predicted, Liam Neeson and his thriller Non-Stop put an end to the three-week run of The LEGO Movie atop the box office charts. Neeson and his mystery at 30,000 feet banked an impressive $30 million, further proving the action star has serious box office mettle.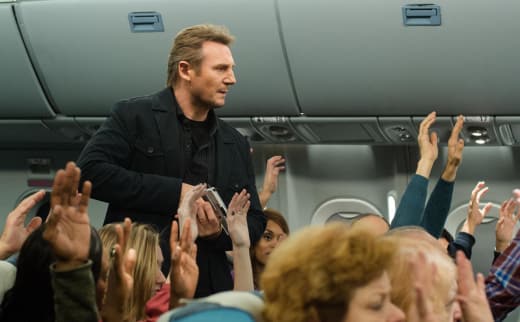 Son of God also proved that religious audiences will turn out in droves if given something they want to see. It came in second place with an astounding $26.5 million. Third place belonged to our previous three-time winner, The LEGO Movie, with its $21 million. Thus far, in four weeks, the movie with those stellar The LEGO Movie quotes has earned $209.3 million.
Fourth place found George Clooney's latest directorial effort, The Monuments Men. That true World War II tale earned another $5 million, bringing its cume to $65.7 million.
Closing out the top five is Kevin Costner's return to action, 3 Days to Kill, and its $4.9 million haul.
Box office top 10:
1. Non-Stop, $30 million
2. Son of God, $26.5 million
3. The LEGO Movie, $21.1 million
4. The Monuments Men, $5 million
5. 3 Days to Kill, $4.9 million
6. RoboCop, $4.5 million
7. Pompeii, $4.3 million
8. Frozen, $3.6 million
9. About Last Night, $3.4 million
10. Ride Along, $3.1 million
Non-Stop is just the latest movie on a plane that has rocked our world. Besides Neeson's box office hit, click through and see what other movies on a plane truly take off!