Well folks, another Oscars is in the books. 12 Years a Slave won Best Picture, Matthew McConaughey completed his McConaissance by winning Best Actor for Dallas Buyers Club and Ellen DeGeneres did her best as host for an evening that was a little long, and a little boring.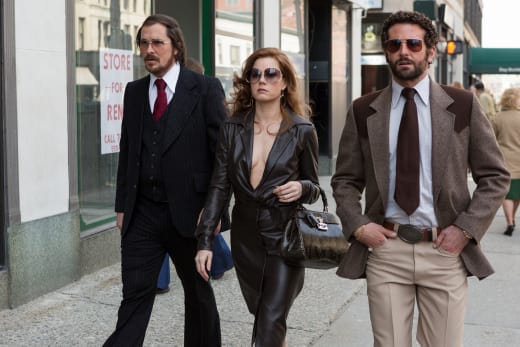 When it came to the show itself, Oscar Watch loves those little vignettes about heroes in the movies. But… why do we need a theme at all? Isn't the theme of the Oscars… the Oscars?
All those clips and the hero "worship" easily added at least 30 minutes to an already long broadcast. There are 24 categories that need to be handed out on the air -- six an hour is still a four-hour show. Why. Do. We. Need. A. Theme?
We knew that the race for Best Picture would come down to Gravity and 12 Years a Slave. But, what happened to American Hustle?
The David O. Russell film was a front-runner when Oscar nominations were announced. Both American Hustle and Gravity led all nominees with 10 nominations each.
But, somehow, over the course of the Oscar campaign season, the film fell out of favor with voters. And if there is any kind of shock or surprise from Oscar night 2014… it is the complete and utter freezing out of American Hustle.
Why?
Perhaps it was just that Gravity and 12 Years a Slave were deemed much "better" movies?
It could also be that Russell has a unique reputation in Hollywood. He and George Clooney came to fists on the set of Three Kings and Lily Tomlin famously battled him on the set of I Heart Huckabees.
But, since The Fighter and Silver Linings Playbook, it was thought that a warmer, kinder and gentler Russell had emerged and that the man who had been knocking on Oscar's door was finally going to break through.
Surely his American Hustle would have won one award. We thought, at the least, his film was a shoe-in for Best Costumes. But as the credits rolled on the Oscar broadcast and we did the math… American Hustle went zero-for-ten.
That, on this Oscar morning, is your headline: American Hustle was shut out.