Out of the Furnace was one of the better reviewed movies of all of 2013 (check out our Out of the Furnace review).
It features an all-star cast at the top of their game, including Christian Bale, Woody Harrelson, Casey Affleck, Zoe Saldana, Forest Whitaker, Willem Dafoe and Sam Shepard. Yeah, seriously!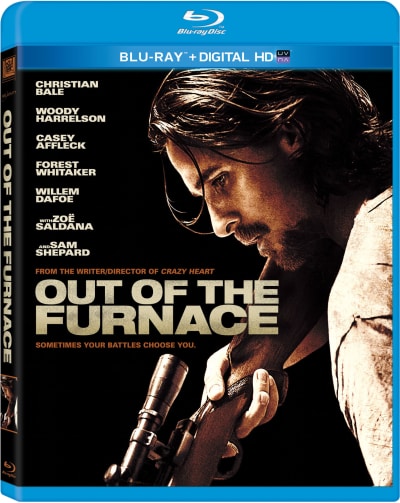 Well, Movie Fanatic has a chance for one lucky winner to win a copy of the Blu-Ray and the film is something to behold… check out the Out of the Furnace trailer for a preview to see the power of what you could win!
The film is from Scott Cooper, who wrote and directed the Academy Award-winning Crazy Heart. It tells the story of a couple of brothers (Bale and Affleck), who are doing their best to make a living in a recession-hit area of rural Pennsylvania. Affleck is an Iraq war vet and simply can't catch a break at home. So, he enters an illegal underground fighting ring run by Harrelson… and that does not go well.
Out of the Furnace is at its heart a revenge tale, but it is truly also a story of brotherhood and how far someone would go to avenge a family member.
To enter, use the widget below to enter on Facebook or Twitter. There are three unique ways to enter, and by entering all three ways you can increase your chance at winning!
One of the first movies that had American audiences falling in love with Bale can be seen right now without leaving your home! Watch Batman Begins online!