Earlier, we reported that Guillermo del Toro was writing Pacific Rim 2, but we haven't heard much since then. Well, the studio behind the film, Legendary, recently addressed those fans' wishes that the journey continue.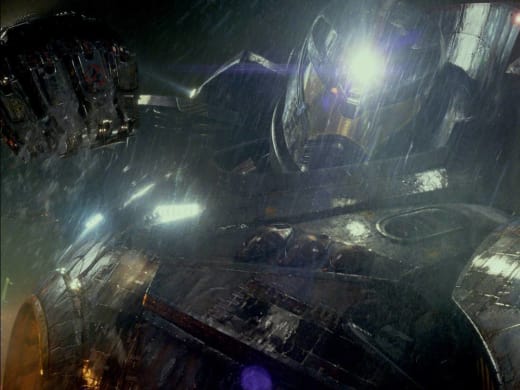 "I was literally just with Guillermo on the set of Crimson Peak," Legendary Pictures head Thomas Tull told ShockTillYouDrop.
"We talked about it and have some pretty great ideas. If they come to fruition and we get a great script, then we're open to it. Fans seem pretty passionate about it and working with Guillermo. So, we're open to it."
For fans of the first film (that did good business but was not considered a blockbuster) that is great news. As we stated in our Pacific Rim review, the film is clearly a passion project of Del Toro's and it shows on every frame. Del Toro delved further when he spoke to Rolling Stone recently, giving credence to the rumor that Pacific Rim is happening.
"Legendary gave me the absolute go-ahead with writing the screenplay, so Travis Beacham and I are working on it. As far as giving it a green light, that's the big step of the process," Del Toro said.
"We need to put together a budget and then they'll make that decision, but everybody is unwavering in their love for the movie."
See what all the fuss is about and watch Pacific Rim online... or be sure to see it if you haven't yet!