San Andreas First Photo: Dwayne Johnson Survives Earthquake
by Joel D Amos at . Updated at . Comments
On a morning where we here in Los Angeles are still shaken by an early morning Southern California earthquake, it is fitting that Dwayne Johnson is sharing the first photo from his earthquake disaster film, San Andreas.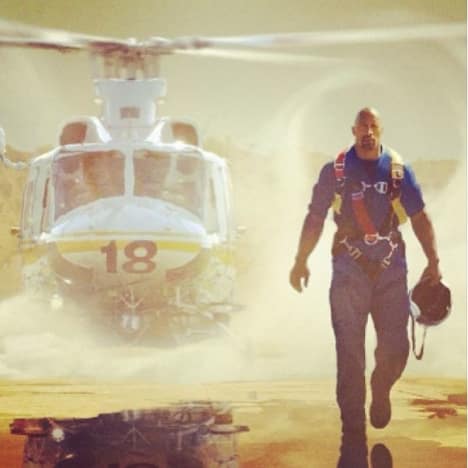 Johnson portrays… ah heck, let's let him tell you from what he said on his Instagram account:
"Puttin' in a lot of hard ass work and proud to play my next role... Los Angeles Fire Department Air Squadron Rescue. Shooting starts in 4 weeks. Biggest earthquake of all time hits... SAN ANDREAS. #FirstInLastOut"
At this time, word is that San Andreas will land in the summer of 2015, further showing that summer 2015 will be the best ever!
Until then, we always have The Rock's last film… watch Fast and Furious 6 online!