Taken 3 Gets a Release Date: Liam Neeson Ready for Action
by Joel D Amos at . Updated at . Comments
Liam Neeson recently scored with the box office smash Non-Stop, showing his action cred is still in high gear. So, it's no surprise that Taken 3 was green lit, and now the third film in the Taken series has a release date.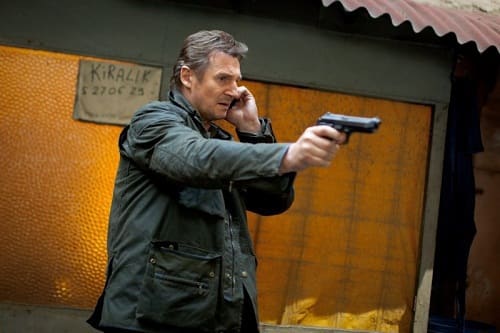 Look for the third film featuring his hero with a "special set of skills" to land January 9, 2015.
The first film with its riveting Taken quotes landed in 2008 and became an international blockbuster, firmly placing the actor on the list of Hollywood action heroes.
Some had said that it was fantastic to see someone achieve that kind of success later in their career. But, they seem to have forgotten that Neeson has been doling out the action for years. He was Darkman. He wielded a lightsaber in Star Wars Episode I: The Phantom Menace.
One can also see how Neeson was asked to be James Bond back in the day too!
Taken 3's arrival in January also marks Neeson's claim to the first month on the movie calendar, something that has proved fruitful for him. Just look at last year's The Grey!
As we ready for Neeson to fight yet again, watch Taken online and recall how it all started.