Terminator Genesis: Arnold Schwarzenegger Is "Honored" To Be Back
by Joel D Amos at . Updated at . Comments
We all know that Thor: The Dark World director Alan Taylor is on board to helm Terminator Genesis, once simply known as the Terminator reboot. It is also known that the film will be the first chapter in a new trilogy and introduce Jai Courtney as Kyle Reese.
And we also know that Arnold Schwarzenegger will be a part of the Terminator magic.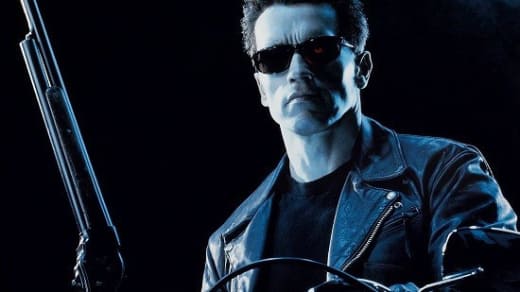 "The way it reads, it has the same feel of Terminator 2," Schwarzenegger told Collider.
"It's big. There's hardcore action and it has some really great visual effects in there, but not over the top. It's not a Thor type of movie, even though it's the same director. It has good special effects, but just enough to say, 'Wow, where did that come from? How did they do that?'"
Schwarzenegger is beyond thrilled to be back in the franchise that made him famous (you can see the first one now and watch The Terminator online).
The superstar marvels at the enduring legacy of a film series that began with a low budget sci-fi flick that no one was sure anyone would see!
"I think that it's just so wild to have a franchise that has been around for that long, and then after 30 years, to get asked again to be the only character in a movie that is the same character is unheard of, in movie history," Schwarzenegger said.
There are precedents, but usually the role is played by different people. "You always switch out, like with James Bond and Batman. They have new characters there. But, not here. That, to me, is an extraordinary situation and a great opportunity. Of course, I was honored when I was asked to come back and play the character with Sarah Connor."