The Amazing Spider-Man 2: Marc Webb Talks Too Many Villains "Complaints"
by Joel D Amos at . Comments
Marc Webb is at the pop culture conclave that is going on right now in Austin, Texas. Of course, we all know it better as South by Southwest. And he admitted that he is aware of the concerns that fans have that he's using too many villains in his film, as seen in that The Amazing Spider-Man 2 triptych poster.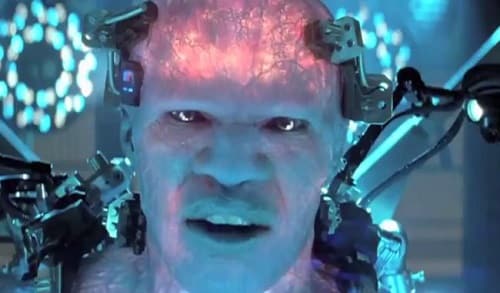 But, this is no Batman and Robin, Webb promised. Of course he's referring to the Batman franchise killer (at the time) that featured the Riddler, Mr. Freeze and others.
"We're obviously familiar with the complaints people had. We're very careful to make sure the stories intertwine," Webb told The Hollywood Reporter. "For Peter Parker, it's very important that you create obstacles that are difficult to overcome."
We all know from watching that The Amazing Spider-Man 2 trailer, that this time out, Spider-Man will battle Jamie Foxx as Electro, Paul Giamatti as Rhino and Dane DeHaan who appears to be Green Goblin. In his South by Southwest chat, he admitted that Rhino will be in the movie for barely four minutes… but overall, fans should not worry. In fact, they should just sit back and enjoy the ride.
"I'm going to embrace the spectacle. I'm not going to be beholden to smallness. I want it to be fantastic, to be big, to command and express that feeling when you're a kid and reading the comics."
The Amazing Spider-Man 2 will feature Andrew Garfield back as Spider-Man, plus Emma Stone as Gwen Stacy, and the entire gang will hit theaters May 2. As you wait for the sequel, watch The Amazing Spider-Man online to get ready!