The Amazing Spider-Man 2 Will Set up the Sinister Six
by Joel D Amos at . Updated at . Comments
There may be an array of villains teased in The Amazing Spider-Man 2 trailer, but just wait until the ending! In the latest issue of Entertainment Weekly, the magazine devotes its cover article to the upcoming May 2 release of the sequel to The Amazing Spider-Man from director Marc Webb.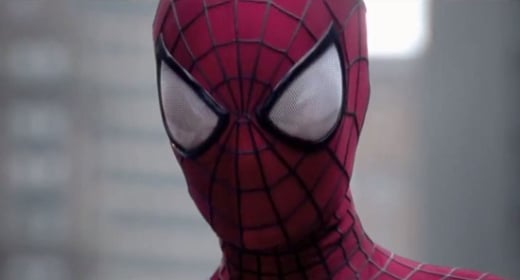 As they have said, Sony will expand the Spider-Man universe, and we don't have to wait long to find out how and what. "At the tail end of this movie we set up some of the other characters that will probably end up being in the Sinister Six," Sony Pictures co-chairman Amy Pascal said to EW.
"We're going forward on all fronts."
It's left open exactly who these villains will be beyond the Sinister Six, but longtime Spider-Man producer Avi Arad is thrilled at the prospect.
"Villains can be very entertaining. It's not like somebody's born and they're a villain," Arad said.
"Something happens and it changes their lives. Some people can deal with it — they become the heroes. Some people can't and hate the world because of what they felt was done to them -- they become the villains."
Stay tuned! And in the meantime, watch The Amazing Spider-Man online to get all sorts of caught up!