The Book Thief is based on the bestselling novel by Markus Zusak and utterly charmed us when it arrived in theaters (check out our The Book Thief review).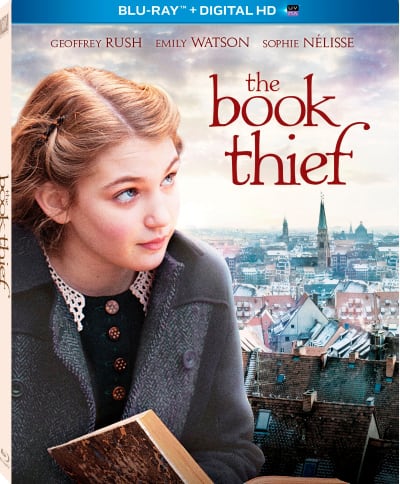 Now, the film that stars Emily Watson, Geoffrey Rush and Sophie Nelisse is coming home on DVD, Digital Download and Blu-Ray.
We have a chance for one lucky reader to win the Blu-Ray in our latest exclusive contest!
As teased in The Book Thief trailer, the story follows a German orphan (Nelisse) who is taken in by Rush and Watson. It is 1930s Germany, and the winds of war are starting to pick up. Nelisse takes a liking to books as she learns to read. So, she and Rush bond over their shared adoration of the written word.
But, as the Nazis start to seize control, raging bonfires where books are burned proliferate.
Together, they try their best to "save" literature and keep the joy of books alive. This, all while they try to stay alive as the entire continent of Europe prepares for the worst. 
To enter, use the widget below to enter on Facebook or Twitter. There are three unique ways to enter, and by entering all three ways you can increase your chance at winning!
In the mood for a great World War II film you can see now? Why not watch Inglourious Basterds online!