The Incredibles 2: Samuel L. Jackson to Return as Frozone!
by Joel D Amos at . Updated at . Comments
We were beyond delighted when it was announced that The Incredibles 2 is coming soon! Now, Samuel L. Jackson has said that his character, Frozone, will be part of the ongoing adventures of our favorite superhero family!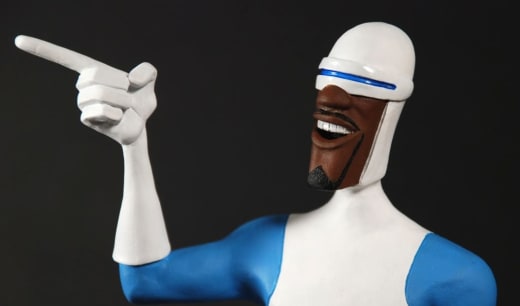 Jackson is doing press for his upcoming Captain America: The Winter Soldier and addressed the return of his character. To say he is thrilled is a gross understatement.
"Every time I run into Brad (Bird) he always tells me Frozone is going to be part of whatever's going on, so I have to believe that. I guess they would be the Incredibles without Frozone, but I think Frozone would be a wonderful, wonderful addition to what's already there," Jackson said to Digital Spy.
"I'm just looking forward to seeing what Jack-Jack turned into."
We have no details on a release date for The Incredibles 2, but stay tuned! We put The Incredibles on our list of animated movies that need a sequel. Now that Pixar has listened, what other movies are on our list? And to get ready for the sequel, watch The Incredibles online.