The LEGO Movie, given its astounding success, has had its sequel green lit. No one was really surprised by the news of The LEGO Movie sequel, but the mystery remained as to who would direct it.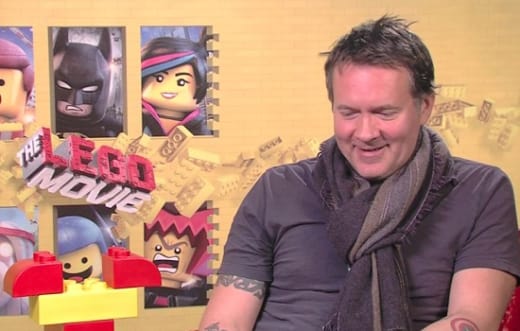 The directors of the first film, Chris Miller and Phil Lord, have said they will move on to other projects (they're currently putting the finishing touches on 22 Jump Street).
We felt a logical choice for the job would be the first film's animation director. And given what he told us in our Chris McKay exclusive interview, he is well versed in the universe and even had some ideas as to who he would like to appear in a follow-up.
News has arrived today that in fact McKay has been offered the job and thankfully, he took it. After all, it was Lord and Miller's associates on Cloudy with a Chance of Meatballs, Cody Cameron and Kris Pearn, who took over and helmed Cloudy with a Chance of Meatballs 2. There is a successful precedent if there ever was one.
The LEGO Movie 2 has already chosen a release date of May 26, 2017 and we're counting the days. Until then, click through and check out our favorite The LEGO Movie quotes below!