The Wolf of Wall Street DVD Review: Martin Scorsese Sizzler
by Joel D Amos at . Updated at . Comments
The Wolf of Wall Street is the fifth collaboration between Martin Scorsese and Leonardo DiCaprio. According to our theatrical The Wolf of Wall Street review, it is by far their best work together. And now, The Wolf of Wall Street is out on DVD, Blu-Ray and digital download.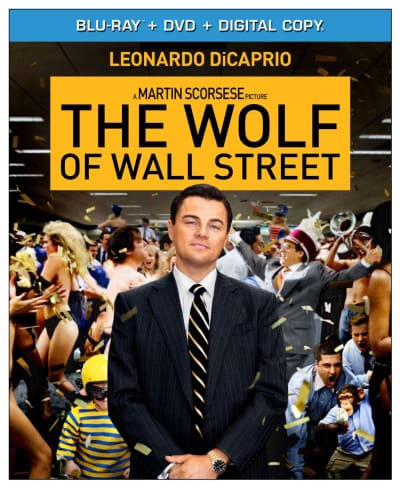 As teased in the powerful The Wolf of Wall Street trailer, the film follows DiCaprio as the real life Wall Street swindler Jordan Belfort. Over years and years, Belfort managed to milk hundreds of millions of dollars from his investors and built a stock company that made dozens of his cohorts rich beyond their wildest dreams as well.
Oh, and along the way, he and his co-workers partied like rock stars. Actually scratch that… rock stars wish they went as hard as Belfort and his cronies.
Jonah Hill stars as Belfort's friend and business colleague, and the comedic actor turns in the performance of his career. It is astounding to watch DiCaprio and Hill together – they are like dueling hurricanes.
And Scorsese has managed to top himself, which is uncanny if you think about it. His fast editing and score, coupled with a script by Terence Winter, produces a film that is nothing short of a miracle.
Sure, it may offend some people. There are films that showcase excess and then there is The Wolf for Wall Street. But, this is how Belfort lived. This is also something that is not glamorized in the film. Sure, reading The Wolf of Wall Street quotes, one can think that it celebrates the lifestyle. But in fact, it is a comedy of the highest cerebral order and it comes at the audience at 150 miles per hour. If anything, it is not a flattering portrayal -- it paints greed as definitely not good.
When it comes to extras, there is really only one, and it is the only one we need.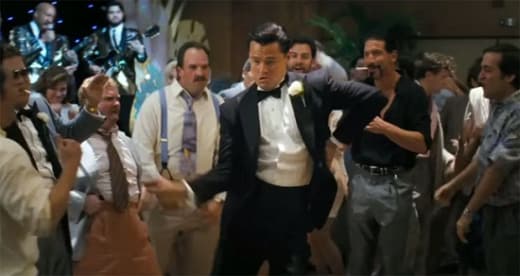 The Wolf Pack is an outstanding documentary that looks at the making of The Wolf of Wall Street. Scorsese, DiCaprio, Hill, Margot Robbie (who plays Belfort's long suffering wife) and other cast and crew add their two cents on the making of the film.
The featurette truly captures the spirit of the film while still educating the viewer to the mastery that is Scorsese and his modern muse -- DiCaprio.
By the time The Wolf Pack has finished, you might be compelled to press play again on the movie and witness Scorsese's latest Oscar-nominated work with a fresh set of eyes. The insight his cast and crew, and the master himself, provide make The Wolf of Wall Street a movie experience to treasure.
Can't wait to see this instant classic? Watch The Wolf of Wall Street online!