Transformers Age of Extinction: Mark Wahlberg Poster Revealed!
by Joel D Amos at . Updated at . Comments
We would not call Transformers: Age of Extinction a reboot. Sure, it's the fourth movie in Michael Bay's Transformers franchise and it features an all-new cast, led by Mark Wahlberg. But, it still exists in the same universe as the previous three films that began with the first Transformers movie in 2007.
Wahlberg is clearly the star and Paramount has debuted the man's poster today in celebration of a week that should be quite filled with Transformers: Age of Extinction news.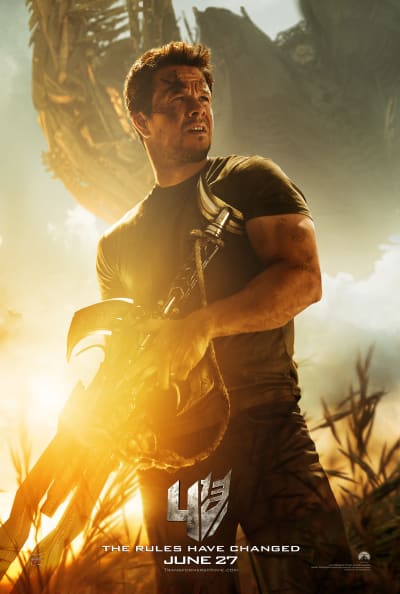 We've been told that the film's follow-up teaser to that Transformers: Age of Extinction Super Bowl trailer will arrive, as well as a slew of other character posters.
Transformers: Age of Extinction lands in theaters June 27, and if you think this fourth Transformers film will be the biggest, loudest and most explosive, you clearly know Michael Bay.
Remember where it all began? Watch Transformers online and go back to the beginning.