This edition of the weekend movie preview has something for everyone... well, except maybe kids! 
Aaron Paul exercises his Need for Speed, Tyler Perry explores the world of The Single Moms Club, Jason Bateman says some Bad Words and Kristen Bell returns to the role that made her famous in the big screen version of Veronica Mars.  
Need for Speed: Paul makes the leap from Breaking Bad to big screen action star in the movie based on the bestselling racing video game of all time. As our Need for Speed review explores, this is not your usual video game turned film. The story compels, the performances are enjoyable and the action scenes... well, let's just say you've never seen car racing captured on film like this!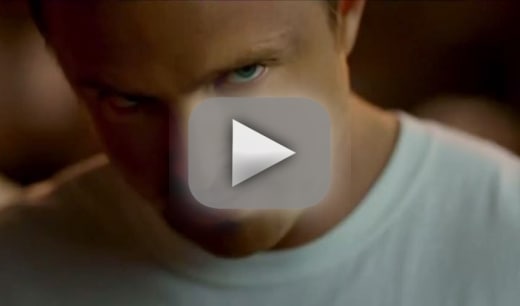 Veronica Mars: The movie that put Kickstarter on the map has finally arrived! And fans who invested in the Kickstarter campaign to get a Veronica Mars movie will not be disappointed. Bell is back in the title role and she has grown as an actress immensely. The story rivets, by creator Rob Thomas, and the cinematic tone truly fits the big screen even more than it did the small screen. For more, check out our Veronica Mars review!
The Single Moms Club: Perry is back yet again for his third movie in the last 12 months. The prolific writer-director also stars, but this is truly a movie centered on five single moms who must work together when their kids get in trouble at school. Wendi McLendon-Covey, Amy Smart and Nia Long all do their best with a script that advertises what's coming half an hour before it happens, as we report in our The Single Moms Club review. It's an important subject that is handled with grace and humor. But, it's just not written that well. 
Bad Words: Bateman makes his directorial debut, and stars, in this story of a middle-aged man who enters a children's spelling bee contest. He's trying to make a point, but the audience won't learn that until the final moments. The humor is vulgar, crass and we wouldn't want it any other way. Bateman excels as a director (as we state in our Bad Words review) and the supporting cast is up for the challenge of making a truly awful person likable... to the point that we are pulling for him to win!
Feel like staying home this weekend? Several films new to digital download are available now. Jason Statham's best can be seen when you watch Homefront online, the Coen brothers delight as you watch Inside Llewyn Davis online and Christian Bale rivets as can be seen when you watch Out of the Furnace online.