Much has been made about Divergent and it "needing" to be a success. With Hollywood trying to find the next YA page-to-screen effort to have the kind of success that Twilight and The Hunger Games had, all eyes are on Divergent.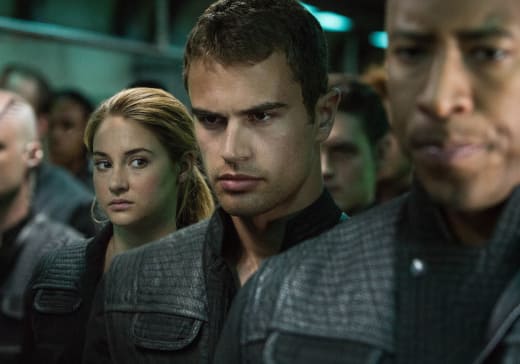 When Beautiful Creatures and The Mortal Instruments: City of Bones did not exactly bring its millions and millions of readers to the theaters, many are wondering whether the YA seal of approval for a book-to-movie effort is actually the kiss of death.
In fact, it may speak more to the quality of those two films not doing well than the fact that YA fans won't turn out when their favorite novels are turned into movies.
That seems to be the case with Divergent as the movie ticket site Fandango is reporting record sales for the film's opening day March 21. As of yesterday, it has sold "nearly half of the site's tickets for the day," according to Fandango. It is actually outselling the next film on the list by a five to one margin!
Thus far, those are numbers that are far eclipsing that of Twilight. It means that Divergent is on pace to be Fandango's highest opening day seller… of all time!
Does that mean the YA page-to-screen slump is over?
No, no it doesn't. First day sales are one thing. Long time ticket buying is another. When people actually see the film and word of mouth spreads… then you'll know if you have the next The Hunger Games or Twilight.
But, for those behind Divergent… this news from Fandango is nothing but good.
Watch Twilight online and watch The Hunger Games online and see what Divergent has to stack up against!