Just a few months ago, Harrison Ford said Indiana Jones was a character he wouldn't mind revisiting for a fifth time. But, will he even get the chance?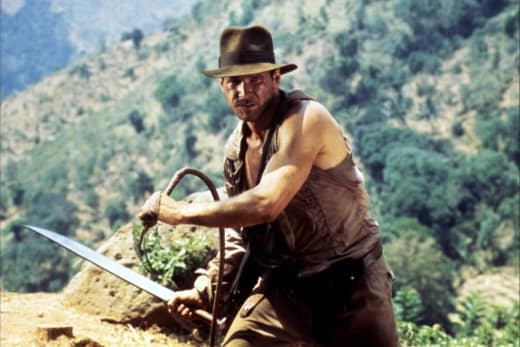 News has arrived today that the team behind the Indiana Jones franchise may go the route that James Bond has and cast a different actor in the role and move it forward without an origins story -- just a new face.
Ever since Ford uttered those Raiders of the Lost Ark quotes, he has been our guy. But we're listening...
One rumor has Bradley Cooper being eyed to take over the Fedora hat and whip from the archeologist-adventurer. Cooper actually is not a bad choice if someone has to replace Ford, but does that still make it a good idea?
You might recall that a little studio named Disney bought Lucasfilm recently. And it was not only the Star Wars franchise that the Mouse House inherited, but also another Lucasfilm property that is Indiana Jones. They have clearly been thinking about what to do with this series that has got a massive following, is still hugely popular and could easily keep going.
But, what about Ford? Sure, he's getting up there… but we still think there is a story out there that could work for an Indiana Jones of later years. And it wouldn't even have to be one that included Shia LaBeouf as his son.
Then again, Sean Connery was so identifiable as James Bond, it must have seemed inconceivable to move on without him. Yet, here we are all these years and Bonds later and we're just fine with it. In fact, Daniel Craig is one of our favorite James Bonds.
So, the thought is this: Is Indiana Jones like James Bond? Can you picture Bradley Cooper in the role? Should Harrison Ford get another film? Wow, that's a lot of questions.
Take our poll questions below and let us know and to help remind you of Ford's greatness in the role, watch Indiana Jones and the Temple of Doom online!
Should Indiana Jones continue without Harrison Ford?
Can you see Bradley Cooper as Indiana Jones?