A Haunted House 2: Marlon Wayans Says Horror & Comedy Share "Rhythms"
by Joel D Amos at . Comments
A Haunted House 2 star, and the creative mind behind the mayhem, Marlon Wayans sat down with us for an exclusive video interview recently.
Wayans talks about what it is about the horror movie that is so ripe for parody. The Wayans family has had great success making fun of what scares us from the Scary Movie franchise they started to now with his A Haunted House series.
"Horror and comedy share the same audience," Wayans admitted. "They also share similar rhythms."
Wayans scored with 2013's A Haunted House and as you can see in this A Haunted House 2 trailer, he is upping the ante in the sequel. He has even employed a physical comedy veteran in Jaime Pressly to portray his girlfriend in the sequel.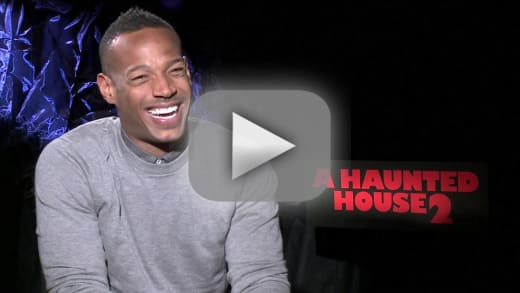 Wayans talks what makes Pressly such a comedy pro and even gives us the exclusive scoop on an in-the-works planned first ever stand-up comedy tour featuring his entire funny family!
To get ready for the hilarity coming at theaters with A Haunted House 2 on April 18, watch A Haunted House online.