Avatar Sequels: James Cameron Says Movies Shooting "Simultaneously"
by Joel D Amos at . Updated at . Comments
James Cameron is busy getting ready to start pre-production on his Avatar sequels and took the time to talk to fans in an AMA on Reddit. So, where we at, Mr. Cameron?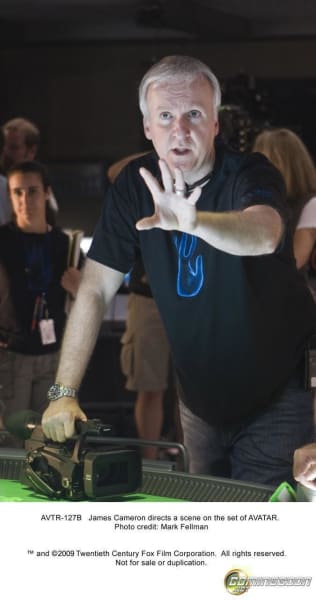 "The second, third and fourth films all go into production simultaneously. They're essentially all in preproduction now, because we are designing creatures, settings, and characters that span all three films. And we should be finished with all three scripts within the next, I would say, six weeks," Cameron said.
From the sound of things, Cameron has almost too much story!
"The biggest pressure I feel right now is cutting out things. I love to get the film down to a length that is affordable. There hasn't been a problem finding new and wonderful things to include in the movie."
One last thing was addressed and that was whether his longtime friend and colleague, Arnold Schwarzenegger, would appear in the Avatar movies -- which had been rumored.
"As of right now, he and I have not discussed it, and I don't see a role as the scripts are coming together that would be appropriate for him, so I would say probably not," Cameron added.
Look for Avatar 2 in December 2016, Avatar 3 during the same month in 2017 and the fourth film during the holidays of 2018. And we already know that Zoe Saldana and Sam Worthington have signed on.
Now, we just wait. Well, you can watch Avatar online!