Blade Runner Sequel: Harrison Ford "Curious and Excited"
by Joel D Amos at . Updated at . Comments
When Ridley Scott said a Blade Runner sequel will "happen sooner or later," it appears that the film's original star -- Harrison Ford -- perked up.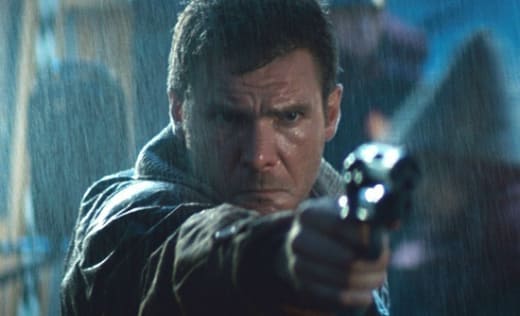 As he is getting ready to return to another iconic role (Han Solo in Star Wars Episode VII), Ford is finally opening up about whether he would even be interested in returning to the wildly original world that is Blade Runner.
"I truly admire Ridley as a man and as a director, and I would be very happy to engage with him again in the further telling of this story," Ford said in a conversation on Reddit.
The legendary film not only had some seriously memorable Blade Runner quotes, but is considered a sci-fi and action movie game changer. To return to that world, with the sci-fi storytelling technology we have today, Movie Fanatic has to say, would be one delicious endeavor.
Clearly, Ford sees the potential as well.
"I'm quite curious and excited about seeing a new script for Blade Runner if in fact the opportunity would exist to do another. If it's a good script I would be very anxious to work with Ridley Scott again, he's a very talented and passionate filmmaker. And I think it would be very interesting to revisit the character."
Watch Blade Runner online and see why there is still the demand for more from this world decades after it debuted.